EXELLENCE ― PRIDE ― OWNERSHIP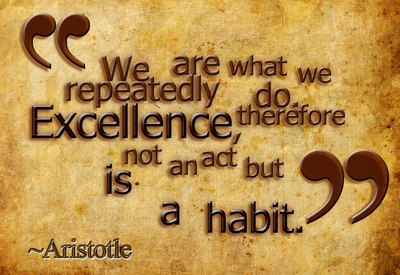 WEBSITE IS UNDER CONSTRUCTION
CAL Colleges Coming Soon
insert the NV they thought logo with the updates of ex, pride, own
ANTIPOLO CAMPUS
2450 Road 1, Inday Subdivision
Brgy. San Jose, Antipolo City
insert FB Logo for link
NUEVA VIZCAYA CAMPUS
JLVJ Playground Property
Brgy. San Antonio, Nueva Vizcaya
insert FB Logo for link

Community Parenting Outreach Program
CAL's Website is under reconstruction
CAL's Website is under reconstruction
#AmericanEnglish&MathProgram
California Academy provides California Treasures Ebooks for English, Math, and Science...
These are research-based instructional materials published by MacMillan / McGraw-Hill's School Division in the United States of America.
Early Childhood Program 0 to 5 Years Old
90% of Brain Growth Happens Before Kindergarten. Cal Academy can help ensure that your child receives the best possible opportunity with our program patterned after the State of California's First 5 California initiative.
A child's brain develops the most from birth to 5 years of age than any other in their lifetime. Early brain development has a lasting impact on a child's ability to learn, succeed in school and life. The quality of a child's experiences in the first few years of life -positive or negative helps shape how their brain develops.
The Department of Education is the executive department of the Philippine government responsible for ensuring access to promoting equity in and improving the quality of basic education . It is the main agency tasked to manage and govern the Philippine system of basic education.
Cal Academy's Homeschooling is a progressive movement around the country and the world in which parents choose to educate their children at home instead of sending them to a traditional public or private school. Our ultimate purpose is to assist parents whose child(ren), for some reason or other, is/are not able to attend regular school by offering various services.
I am a California Academy scholar: therefore, I strive to always be kind and respectful to my classmates and my teachers, and to take responsibility for my actions. I am not as smart today as I will be tomorrow. I will grow my brain by trying to do things that are hard to do because I know that when I struggle, I get stronger. I will make mistakes and learn from them. I will continue to practice, try new strategies, and I will not give up. I will believe that those things that I cant do are just things that I can't do yet.
California Treasures is written specifically to follow the state's standard and incorporates an English Language development *(ELD) component to assist students transitioning from other languages. ELD means instruction designed specifically for English Language Learners to develop their listening , speaking , reading , writing across the majority contents/subjects (English, Mathematics and Science) skills. This type of instruction is also known as: English as a Second Language (ESL).
Concepts * Skills * Problem Solving
The only true vertically aligned K-12 Mathematics Curriculum
What is Vertical Alignment?
Vertical alignment is a process that provides learners with an articulated, coherent sequence of content. It ensures that content standards and units of study are introduced, reinforced, and assessed and that instruction is targeted on student needs and California Mathematics Standards.
Why is Vertical Alignment Important?
Strong vertical alignment accommodates a wide variety of developmental levels. It allows teachers increased precision in their teaching because they are not teaching content that is covered elsewhere or that students have previously mastered.
5 keys to Success
1. Back- Mapping
According to the College Board, about 80% of students who successfully complete Algebra I and Geometry by 10th grade attend and succeed in college. That 80% is nearly constant regardless of race ( Changing the Odds: Factors Increasing Access to College, 1990)
2. Balanced, In- Depth Content
California Mathematics: Concepts, Skills and Problem Solving was developed to specifically target the skills and topics that give students the most difficulty.
3. Ongoing Assessment
California Mathematics: Concepts, Skills, and Problem Solving includes diagnostic , formative, and summative assessment; data- driven instruction ; intervention options; and performance tracking, as well as remediation , acceleration , and enrichment tools throughout the program.
4. Intervention and Differentiated Instructions
In order for students to overcome difficulties with mathematics learning , attention is paid to their backgrounds, the nature of their previous instruction , and underlying learning differences. California Mathematics: Concepts, Skills,a nd Problem Solving Includes a two pronged approach to intervention.
Strategic Teachers can use a myriad of intervention tips and ancilliary materials to address the needs of students who need strategic intervention.
Intensive for students who are two or more years below grade level, California Math Triumphs provides step-by-step instruction , vocabulary support, and data-driven decision making to help stdunets succeed.
For Students not ready for Algebra I in Grade 8 , California Algebra Readiness provides highly focused instructional materials to help studnets rebuild foundational skills and concepts and prepare for algebra success.
5. Professional Development
California Mathematics: Concepts, Skills, and Problem Solving includes many opportunities for teacher professional development. Additional learning opportunities in various formats-video, online, and on-site instruction -are fully aligned and articulated fro, grade K through Algebra II.
CAL Offers the Choice Of Open Curriculum or American English, Mathematics and Science Programs.
Cal Academy provides an ebook for those who choose to use US Materials for English, Mathematics, and Science. Others may opt to have the choice of an open curriculum.
The Department of Education is the executive department of the Philippine government to responsible for ensuring access to promoting equity in, and improving the quality of basic education. It is the main agency tasked to manage and govern the Philippinne system of basic education.